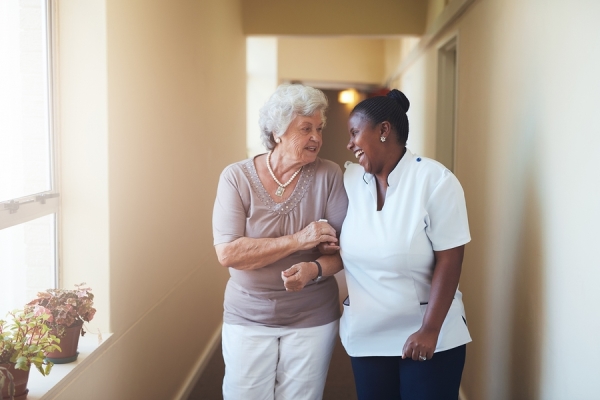 At Senior In-Home Care, we provide families with licensed, experienced in-home caregivers who provide a range of valuable services to those with illnesses, injuries, dementia, and mobility problems. Our senior in-home caregivers offer companionship, post-surgery support, physical disability support, dementia care, and assistance with daily meal preparation, medication reminders, and light housework.
Each one of our elderly in-home caregivers is carefully screened to ensure they are a perfect fit for our clients. Each senior in-home caregiver must have a valid, up-to-date certification as a home health aide, nurse's assistance, or medical technician. All of our elderly in-home caregivers must also be CPR and first aid certified. In addition, anyone providing homecare assistance must undergo TB testing. Last but not least, our in-home caregivers undergo thorough background checks to ensure that they do not have any financial or legal problems that would put your family at risk.
If you're interested in learning more about how we recruit and hire our talented elderly in-home caregivers near Chandler, AZ, come see us at Endeavor Senior In-Home Care. We can quickly find a home caregiver who is the right fit for you and your family. To schedule an appointment, call us today at (877) 584-6162.