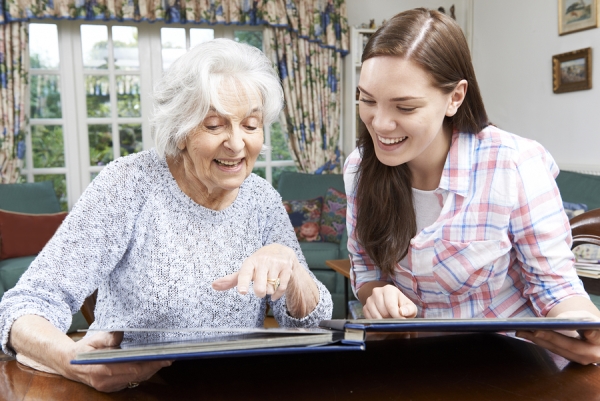 Alzheimer's disease gradually robs a patient of his or her physical and mental capacities, but it also has a significant effect on the patient's family. It can be difficult for families to provide the level of home care assistance that their loved one needs, but it's also emotionally challenging to make the decision to move the patient to a long-term care facility. Fortunately, families can work with a senior in-home care agency to arrange memory care services directly in their loved one's home.
Physical Appearance
One of the indicators that your loved one could benefit from some extra help around the home is the deterioration of his or her physical appearance. You might notice that your loved one wears the same clothes from day to day, appears to have neglected bathing, or has uncombed hair. Your loved one may display weight loss if he or she has trouble preparing meals or if he or she forgets to eat regularly.
Home Environment
You can evaluate your loved one's home to consider whether it's time to talk to an in-home care agency. Your loved one may have trouble keeping up with the housework or laundry. Dirty dishes may lie in the sink for days or you might notice that the dishes in the cabinets are not clean. Another indicator that your loved one may be affected by dementia is his or her tendency to hoard items. He or she may refuse to throw out trash or you might notice that your loved one has purchased an unreasonable amount of a specific item.
Safety Concerns
Safety concerns are often a significant factor in making the decision to arrange for home care assistance. If your loved one has wandered away from home and gotten lost, he or she could benefit from the watchful eye of a trained caregiver.
The home care providers of Endeavor In-Home Care are specially trained to care for individuals with Alzheimer's disease, other forms of dementia, and Parkinson's disease. Our senior in-home care providers are truly dedicated to enriching the lives of our clients and their families by providing compassionate, sensitive services. If you think your loved one could benefit from senior in-home care in Mesa, AZ, please call us today at (480) 498-2324.
https://www.endeavorhomecare.com/wp-content/uploads/2016/02/logo-endeavor-home-01-01-01.png
0
0
admin
https://www.endeavorhomecare.com/wp-content/uploads/2016/02/logo-endeavor-home-01-01-01.png
admin
2016-04-05 12:52:13
2016-12-28 14:00:42
SIGNS THAT YOUR LOVED ONE COULD BENEFIT FROM MEMORY CARE