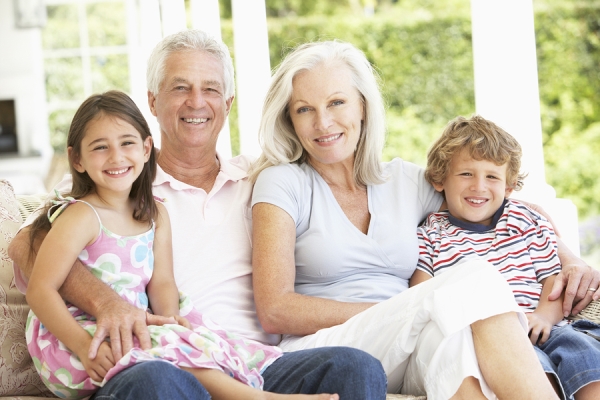 Is one of your parents experiencing significant memory loss? It can be emotionally difficult to deal with a parent's memory loss, which may result from conditions requiring in-home assistance or hospitalization. However, it can often be even more challenging for children to understand their grandparent's condition. Read on for information about talking to your kids about their grandparent's memory loss.
Be Honest
Be honest with your children about their grandparent's condition, and refrain from sugarcoating the situation or offering hope that your parent will improve. Instead, try to give your children a brief summary of what is going on in your parent's brain. Your child will likely have many questions. They may be worried that the disease is contagious or that you will also develop memory loss. Be patient and firm with your answers, and let your child know that although things are different, they will still be okay.
Be Supportive
Children may react to a grandparent's memory loss in a variety of ways. Understand that your child may react in what seems to be an irrational way, and give your child support when needed. Most importantly, provide them with a safe space to express their feelings and let them know that what they are feeling may seem confusing, but is totally normal.
Spend Time Together
During this time of confusion, it's a good idea to spend time together as a family when possible. Do activities that help your child take his or her mind off of the situation while also making him or her feel safe and loved. You could go for a walk together after visiting their grandparent at the hospital, read a book together, or draw a family tree to celebrate their grandparent's history.
If your elderly parents are experiencing memory loss, they may need in-home assistance in Mesa, AZ. Home care assistance can provide you with some extra time to help your children cope with their grandparents' memory loss. Call Endeavor Senior In-Home care today at 877-584-6162 for more information.
https://www.endeavorhomecare.com/wp-content/uploads/2016/02/logo-endeavor-home-01-01-01.png
0
0
admin
https://www.endeavorhomecare.com/wp-content/uploads/2016/02/logo-endeavor-home-01-01-01.png
admin
2016-05-31 12:03:22
2016-12-28 13:58:16
TALKING TO YOUR KIDS ABOUT A GRANDPARENT'S MEMORY LOSS